Top Services from Wellington Hardscape Contractor Group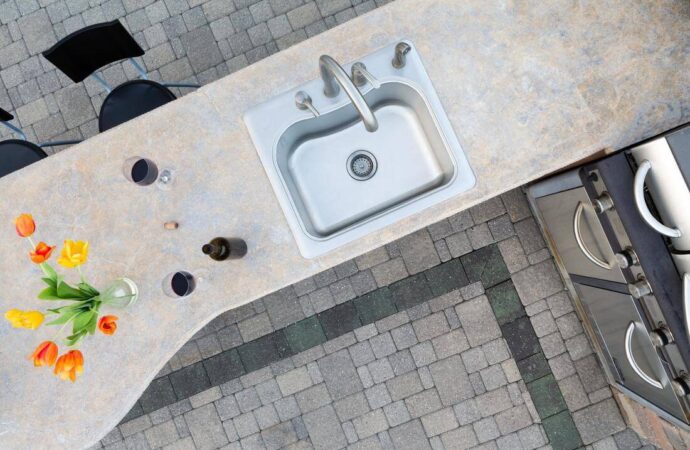 It can be hard to find the right contractor for your hardscape project if you are going to Google or maybe browsing your social media while scrolling down. Regardless of the option or how you're doing it, we're confident you are finding way too many options that, contrary to what you'd expect, are making you more confused and unsure of whom to choose. It can be difficult to distinguish between the honest and the liars when they discuss and bring up how they can offer the best services and solutions for your outdoor space. Wellington Hardscape Contractor Group is concerned about showing you examples and proof of what we can do for you and not only mention our services and skills for hardscape design and projects.
Thus, when you contact us, we don't just talk about how skilled and competent our contractors are. We can not only show you how we can help with your hardscaping requirements but also take you to previous workspaces and open spaces that we have worked in so you can have a look at the results we can produce yourself.
We care about who is handling your project and how they do it. This is unlike other companies in the area. That's why we make sure that each member of our team is properly trained to tackle any job. As a result, we have designated a specialist or contractor for each type of service. This does not mean that there is only one contractor, but you will have at least two specialists for each service to ensure you get the best result and bring all the experience and skills needed for the feature and design you request.
If you need us to build a deck for your pool or add a pergola to your outdoor space, we will send experienced contractors who are skilled in these hardscape features. This is over anyone who could specialize in other ones or are there to offer several solutions and services at once.
Our company can help you find professionals who provide complete services for hardscaping design, construction, and maintenance. We will work with all contractors to make sure you get the best results and that every contractor is handling the right elements for the project.
Select a Service; We Do the Rest
We can do any job that involves hardscaping. This is why many homeowners trust us and why we're confident about our capabilities, and how we can tackle every idea and project you have in your mind and hands respectively.
We care about providing solutions for everyone. Therefore, we offer a variety of services to ensure you get the support and attention you deserve and need to guarantee that your investment and time don't go to waste.
Our job is to guarantee that you are satisfied with the hardscape features installed and all the designs our team will handle for you. In this way, you get the opportunity to enjoy all the time and money invested in this new addition to your property, building, or land.
Leave it to us at Wellington Hardscape Contractor Group, and you won't have to worry about aesthetics and durability.
Below is our list of additional services:
Here is a list of our services you can get at Wellington Hardscape Contractor Group:
---