Top Outdoor Lighting Installation Services in Wellington FL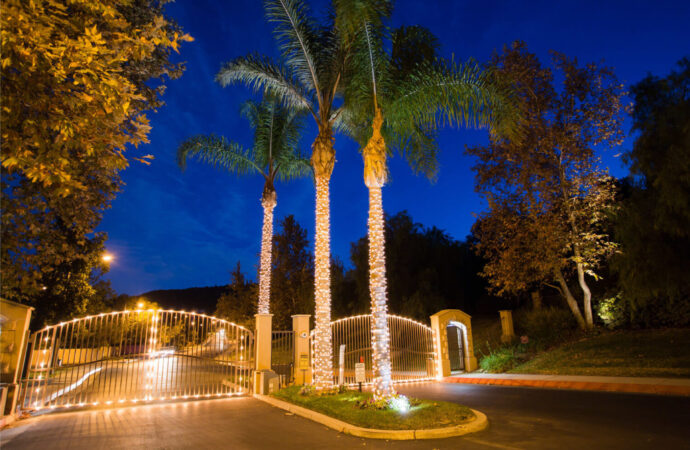 If you are planning to build an outdoor living space in your home, you will need to get in touch with experts and all the equipment and materials to start making what you need and want. Owning an outdoor area that can look beautiful at any time of the day is amazing, but with an outdoor light system it will certainly stand out at night.
Outdoor lamps were initially called wall lanterns that illuminate outside your house and are licensed for natural use. Such exterior wall sconces are often built on either side of the front entrance, flanking the garage, and on the back patio. Outdoor lighting is sometimes used indoors to create an unique look. It is possible to see lights that illuminate the lane, walkways and house numbers.
The advantage of outdoor lighting is that your family and friends are secured when they arrive at home or outside. The surroundings of the house are full of potential dangers, including stairs, drop-offs, rivers, and trip threats. To avoid slipping or other injury, lighting your garden will ensure that the presence of this risks are noticeable to our eyes.
Lights that illuminate the outside of the house make the house less a target for crimes such as theft or burglary.  A thief can't hide or enter your home as easily as he would in the dark if you leave your outdoor areas lit up. The security of you family and yourself is valuable and necessary. There is a sense of security and safety in the lit lawn and garden.
You need a serious team with all the different types of skills to make this happen in each area. The job needs to be done by a professional who has the necessary experience of designing to implement such green spaces. If this is done incorrectly, it could lead to injuries or damages to relatives or friends in your home.
Evenings are an essential time for summer activities and therefore lighting is an important safety measure. Another advantage of outdoor lighting is the protection of your family and friends as they enter the home or outside. Lighting is an important safety measure that allows visitors to avoid potential hazards such as unlit stairs, walking paths, pools and other hazards that can cause tripping.The enlightened walkways will ensure safe walking paths for people in these areas.
Wellington Hardscape Contractor Group Is a very reputable and excellent company with the ability to expand, build and create an awesome outdoor space with all the features that make your house a home. This includes doing everything from lighting in your property to simple things like lighting in your garden paths. We can offer numerous services to improve the overall appearance of your property and backyard. As lighting installers we do our job with precautions for the security of your home and family.
Below is our list of additional services:
Here is a list of our services you can get at Wellington Hardscape Contractor Group:
---