Learn More About the Wellington Hardscape Contractor Group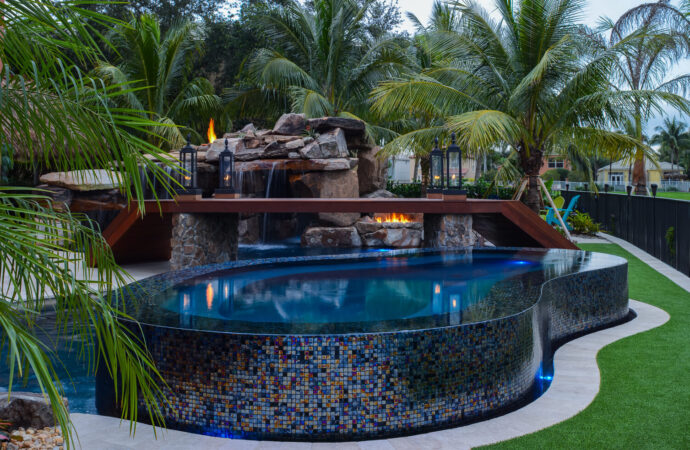 If you want your outdoor space to look great, you need licensed and experienced hardscape contractors. Our team at Wellington Hardscape Contractor Group will give you a beautiful, durable, and lasting result. We can also help you create the feel and look you want for your property with the top materials in the industry. Every member of our team is dedicated to ensuring that every space is unique and that you get to enjoy it alone or with your loved ones for decades, not only a few years. We strive to provide the best possible experience for you, so rest assured that we will be there for either the construction or the entire process of planning and designing.
Our team will offer you the best service possible to make sure that your outdoor spaces are enjoyed by everyone, no matter where you are located and the size of your outdoors. It's not limited to a patio or garden, but it is possible for any area, so keep this in mind. We consider hardscaping for your own space. Besides, we will evaluate your space and create a design that enhances its beauty, as long as you are willing to let our team pay a first visit that is completely free, along with the estimate provided afterward.
Many people struggle to find qualified contractors to assist them in their outdoor design. Hardscapes are complex and involve many elements. If they are not installed correctly, they can collapse or become damaged quickly. To get the best results, some contractors are more experienced in certain types of hardscape features and installations. We bring all necessary specialists and assign them to their respective areas, and if you request one specific, that specialist is the one in charge of the project.
We understand the effort and time required to build patios, pergolas, and pool decks. We have contractors who can assist us in different areas and will increase the number of members as the project grows or involves more features and elements.
Our experienced and skilled contractors can assist you with pergolas and patios as well as stonescaping, firepits, landscape lighting, and other tasks. After assessing your outdoor space during our free first visit, we can guarantee that the final design will be unique and clean.
What We Do for You
We do our best to be the trustworthy contractors you need and should always look for so that you can rest assured that your outdoors and project are in the best hands that will guarantee a stunning result along with a durable one.
We worry about high-quality materials because they ensure the durability and longest life span of hardscaping elements. Clients also worry about the final cost and pricing based on these materials. You won't need to spend much with us as we guarantee affordability for those materials.
Our team can provide new perspectives and options for your hardscape. Our services are constantly expanding so that we can offer all possible solutions to your design challenges. So feel free to contact us anytime and let us work on your outdoor living space and bring hardscaping to life.
Below is our list of additional services:
Here is a list of our services you can get at Wellington Hardscape Contractor Group:
---