Hardscape Services for Lighthouse Point Residents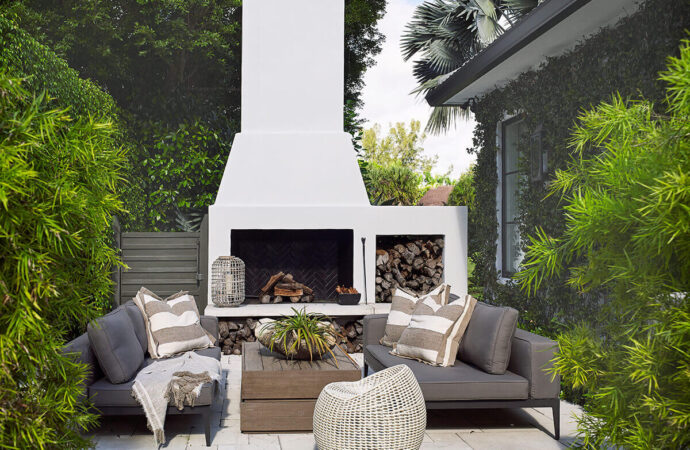 If you are looking for top hardscape contractors in Lighthouse Point, we at Wellington Hardscape Contractor Group are happy to offer you experienced, and qualified contractors who know how to work with over ten different hardscape features, and each of them has at least seven years of experience working in the industry, which helps us guarantee the best results that meet your needs in terms of aesthetics and durability.
Our top services in the city include:
Landscape lighting.

Pool decks.

Outdoor kitchens.

Outdoor firepits.

Pergolas and patios.

Driveways and walkways.
We have many more solutions waiting for you, and all of them cover at least one feature based on this type of design and landscaping. Now, if you need our contractors to work on a full project and provide guidance and residential or commercial services, we can deliver this as well.
We know many people come with a good idea of what they want, how they want it, and even why they want it in a very specific way. However, just like these people, there are others who need a little push regarding their designs when trying to decide what they want and all of the previous mentions.
In the latter case, those people come up with an idea but aren't sure about what they want in specific or are a bit confused and indecisive when trying to choose what would look better based on their style and what can be built or installed in their outdoor living spaces.
Our role with them begins when we start going over some ideas, maybe some inspiration and photos they have found online or an idea they got from a neighbor or someone they know. Our goal is to define the design and style you want to go for after considering a few options or even all of them if needed.
From there, we start working on the design and plan to perform the service and bring a new landscape with all the hardscape features we can install for you.
Can You Just Request a Specific Feature?
Absolutely. As we mentioned earlier, some people come with a clear idea of the hardscaping they want us to do, and we're always welcoming them just as much as those who don't. Thus, feel free to place your request.
Regardless of who you are or the project you want us to take whatsoever, we will need to have details about the space, dimensions, and if you have any preferences when we start a design and for our team to provide you an estimate for the final result.
If you allow us to assess your space, we will be more than happy to bring an estimate that is either the final cost or very close to it. Just make sure to contact our team, take this first step, and we will guide you through every step to achieve a result and hardscaping that makes you happy and leaves you more than just satisfied.
Below is our list of additional services:
Here is a list of our services you can get at Wellington Hardscape Contractor Group:
---